As part of Research Stream A (The design of RIH), Project 1 aims to develop a RIH screening and assessment tool.
The objective of this project is to develop and validate a tool for assessing the degree of responsibility of health innovations. It relies on two methodological components.
First, international experts were recruited to participate in a two-round Delphi exercise that took place on a secured web platform. A preliminary version of the tool was enriched and consolidated in each round, guided by the comments received. Expert selection criteria included knowledgeability, legitimacy in their field and interest to participate in the study. We aimed at recruiting around 25 participants in each of the following categories: 1) academic experts who published in peer-reviewed scientific journals in the field of Responsible Research & Innovation (RRI); 2) engineers active in the field of health; 3) ethics experts; and 4) experts in Health Technology Assessment. An exclusion criterion was applied to all: to work or have worked in the last 5 years for a medical device manufacturer or a pharmaceutical company, or to act or have acted within the last 5 years as a paid consultant for the life sciences industry.
Experts were invited to evaluate through a series of closed-ended questions the clarity and level of importance of the attributes of the RIH screening and assessment tool. Open-text boxes allowed them to share comments and propose additional attributes. In the second round, experts received the results of the previous round, a revised version of the tool and were asked to rate its attributes again. Participation of experts was anonymous. Results of the Delphi study are available in this article.
The second component of the project involves assessing the reliability of the tool, which was applied by two evaluators on 25 innovations. Results from the inter-rater agreement and the final version of the RIH Screening and Assessment Tool will be published in the coming months.
Project Lead: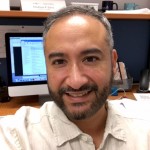 Hudson Silva