As part of Research Stream A (The Design of RIH), this secondary research in the form of a meta-ethnography aims to better understand the underlying foundations and processes behind responsible innovations that have an impact on health and on social and collective well-being.
This synthesis of qualitative studies examines responsible innovation initiatives in relevant related areas in order to develop a model of RIH goals, processes and products.
This meta-ethnography will be used by Project 3 (Co-design of RIH) of the same research stream and will allow to specify the key stages of a co-design process and to illustrate them using a scenario.
Project Lead: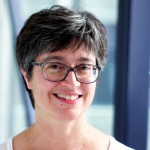 Geneviève Daudelin