As part of In Fieri's doctoral training activities, Renata Pozelli is currently completing her doctoral research project on the responsible production and consumption of food.
Responsible Innovation in Food: Food Systems that contribute to health
Ensuring food security is a public health responsibility. The twenty-first century presents an alarming and paradoxical scenario regarding food issues. On the one hand, 815 million people still suffer from hunger, according to the Food and Agriculture Organization (FAO). On the other hand, 1.9 billion people are overweight or obese, according to the World Health Organization (WHO). The emergency to focus on food problems has been highlighted in the Sustainable Development Goals (SDGs), published by the United Nations in 2015. In this sense, the SDG2 aims to "eliminate hunger, ensure food security, improve nutrition and promote sustainable agriculture by 2030." Food is produced and commercialized within Food Systems (FS), defined as "the way people organize themselves in space and time to produce and consume their food (Malassis, 1994)". In the last years, the scientific literature has pointed out the negative consequences of the industrial FS, the dominant system regarding food availability nowadays. Furthermore, innovative initiatives towards an alternative and responsible food system are taking place in several countries around the world. These initiatives have diversified characteristics, some that are innovative, some that take up characteristics that already exist, but in a new way (such as territorialized agriculture or urban agriculture). In this perspective, the plurality of these initiatives needs to be understood to contribute to its dissemination and sustainability. Moreover, the analysis of the alternative food system in a public health perspective still lacks and is necessary. Thus, this doctoral project aims to understand the transformation of food systems facing the challenges of food security in the 21st century in a developed economy and in an emerging economy. The comparison between different economies will provide a broader knowledge to the subject. The selected contexts are the province of Quebec (Canada) and the State of Sao Paulo (Brazil). This project is part of a PhD program in Public Health at the University of Montreal under the direction of Professor Pascale Lehoux. The results of this project will contribute to improving the existing knowledge regarding contemporary food challenges, as well as knowledge concerning the existing and potential solutions to them. These might be useful to researchers, as well as to professionals who develop initiatives or programs that target food issues.
Project Lead :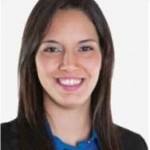 Renata Pozelli