As part of Research Stream A (The Design of RIH), Project 3 aims to integrate health innovation users in the co-design of RIH in the areas of chronic illness and ageing.
Co-design is a methodological approach that brings together multiple stakeholders interested in a particular issue to collectively design innovative ideas, solutions and/or products.
This project is currently in the conceptual stage.
Project Lead: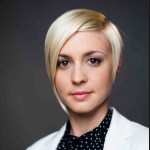 Lysanne Rivard